The Jewish bourgeoisie which started to develop in the middle of the 19th century, left the traditional Jewish quarters and founded a new residential area. This area was the southern coast and hills of the bay, now known as Karatas district. With the gradual population increase in this area, the existing synagogues became insufficient.
To build a new and larger synagogue, an application was filed with Sultan Abdulhamid II. Upon the Sultan's edict, the construction of Bet Israel Synagogue started on 15th March 1905 and was opened to prayer in 1907. However, economic distress delayed the completion of its internal decoration and the synagogue took its present state only by 1950.
Bet Israel is the largest, most magnificent and ceremonial synagogue of Izmir. However, with the building style and sitting order, the synagogue is particularly different from the conventional Izmir style. Not constructed with a central plan, but there has been a double Tevah application from the beginning. Due to the position of the building plot, the Ehal has been placed in the southern wall instead of the eastern wall.
Originally the synagogue was thought to be covered with a large dome, but due to economic distress, it ended up having a smaller, central dome. The woodwork of Bet Israel Synagogue, reminiscent of Italian synagogues, was performed by the use of massive mahogany of the Italian master workers.
Bet Israel Synagogue is two-storeyed. While the downstairs is reserved for the men, the upstairs has been built as the women's section. At present, the upstairs houses a small exhibition hall consisting of religious objects, documents and photographs.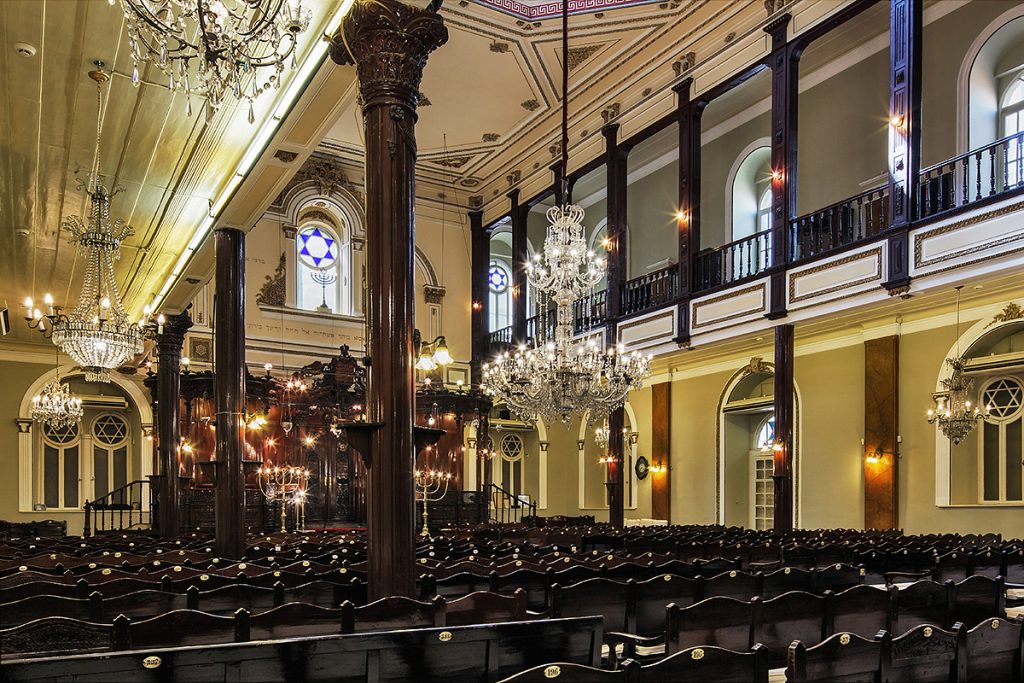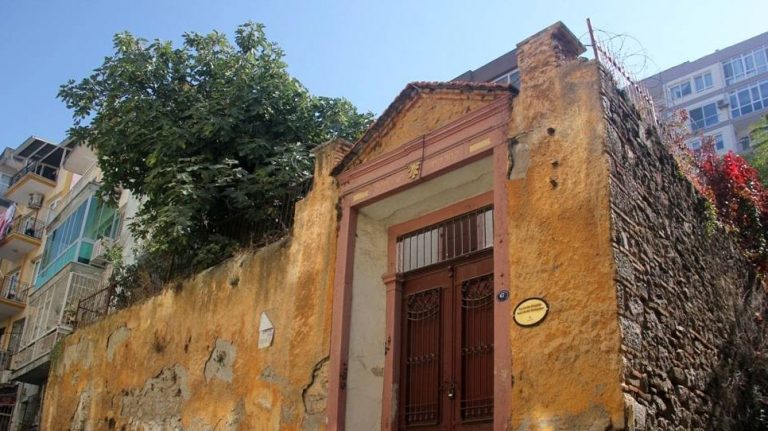 Rosh A'har Synagogue, meaning top of the mountain, was built in 1890's. At that time, the region may have received this name because it had very little population with few single-storeyed houses in the immediate vicinity.
It was established as a small synagogue in the upper street of Halil Rıfat Paşa Street, which was empty at that time, to fulfill the religious needs of the population moving from the old Jewish Quarter to the new one.
The Synagogue has been built in central plan. It combines the old and the new with its architectural structure, landscaping, entrance area, garden.